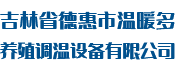 Design and Manufacture of Precision Instrumentation and General Engineering
Prototype part production from samples or basic concepts
In collaboration with you we can take design concepts through development into a finished product
From ones, twos, threes to many thousands, quantities to match your requirements. Product manufacture, assembly and packaging
Individual units, small batch quantities; Kanban or Batch call off to enable your JIT processes; scheduled production to planned delivery to suit your needs
Panmure Instruments is committed to achieving a standard of quality in which our customers can have full confidence
With a realistically priced, flexible service to fit your needs
Delivering our clients' needs with our solutions
Panmure was established in 1974 to facilitate the requirements of a scientific community in need of technically designed and manufactured instrumentation. Standard equipment in use at the time was adequate but bespoke products where becoming more and more necessary. Our first commission was to design and build a Goniometer of exceptional capabilities and to this very day, modified versions of the original design are still being manufactured.
Our range of UHV (ultra high vacuum) Goniometers and Manipulators have been used by numerous global organizations and universities on their analytical work and our range of rotary motion drives are used extensively throughout the field of X-ray Spectroscopy.
With a wide range of services from general and precision machining to heat treatment and surface finishing is managed by us.
Some of the products that we have designed & manufactured for our clients.
Precision Double Rotary Manipulator
Precision Rotary/Linear Manipulator
Three-Axis Goniometer for UHV
Stepping Motor Drive Attachments
Precision Rotary Specimen Manipulators
Automatic 3-Axis Goniometer System
Panmure Instruments Ltd
Building 109, New Greenham Park, Newbury, Berkshire, RG19 6HN
T +44 (0) 1635 42305
F +44 (0) 1635 528221
E sales@panmurescientific.com
Copyright © 2016 Panmure Instruments Ltd, All rights reserved, E&OE